That moment when you're standing in the street trying to decide just the point of the incline of the hill which will give the perfect ratio of autumn, yellow leaves in the background of your shot… and the sun ducks behind a cloud.  That's a little awkward.  Blogger problems.  That moment when you perch on the wall to wait for the sun (in part because I am a sun lover and in part because I want to trick you into believing Glasgow has the most beautiful weather) and you glance uphill 50 yards and see yourself… no wait… not yourself… but close to that… a girl also wearing knee boots and a skirt and she's there taking shots too.  That's awkward on a whole other level.  But also like seeing a friend you're just too shy to hey to.  Well, hello!
So… these boots.  Last year honestly I fell so hard for them because they reminded me in shape to the Givenchy's of my dreams.  Fast forward to this year and fringing is big news.  Well, who knew… not I.  But don't you just love it when that happens?  New trend : fringing… Wait, I got this one!  Happy Monday.x
…
knit – Mango :: shirt – Reiss
skirt – M&S :: boot – Mango
glasses – Ray Ban :: rings – Peggy Li
bag – Todd Lynn @ Debenhams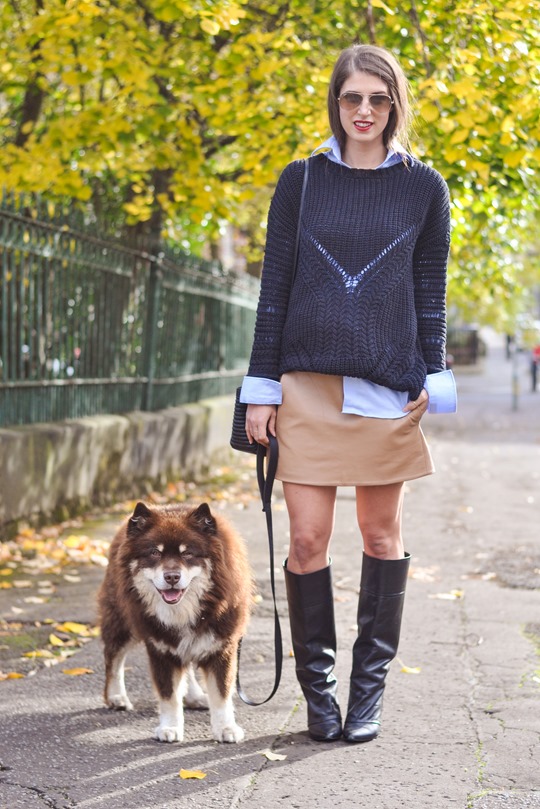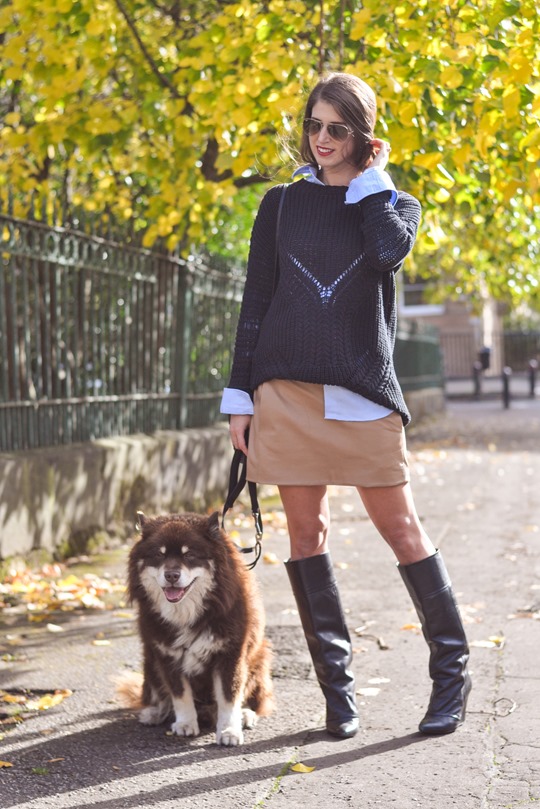 You might also like...