The Cinque Terre in a day wasn't exactly the plan… But after chasing the sun to Portofino we found ourselves arriving into Monterosso, the first of the five beautiful villages, early evening and with only one day left. And with that day, it turns out, you can do it all. The five are connected by train with stations right in the centre of each and only a few minutes travel time between them but, if the weather allows and you have the time, I urge you to walk the famous, and vertiginous, connecting pathways…
Scroll down for my guide on how to travel, what to do and where to eat…
MONTEROSSO
This is by far and away the biggest of the five, virtually colossal compared to the others and yet still just a village. Monterosso is the only one with a beach and those oh so famous parasols, yet also the only one whose colourful houses don't teeter on cliff edges. The old town is literally full of charm with its winding alleyways and gorgeous restaurants serving the freshest seafood and homemade pasta (seriously, pasta every day at least once a day this whole trip).
I took the advice of local blogger Ines who kindly made me a couple of restaurant suggestions and they really were incredible. Honestly this is my favourite way to travel (other than scouring Pinterest for the most beautiful spots) – find a local on Instagram using 'places' and just reach out for their advice. The first night we ate inside a cave in the cliff at L'Ancora della Tortuga (although if the weather had been better perhaps we would have taken one of the most romantic al fresco tables overlooking the ocean), and our final evening was absolute perfection and my favourite meal of the trip at Da Eraldo. With just three tables inside and two outside booking is definitely recommended in advance although there is a nice wine bar directly opposite if you've time to kill (oh well, if I must). The atmosphere, service and, above all, the food were the restaurant equivalent of the one hundred emoticon. Please order the homemade taglierini, no food will ever compare again. Amazing.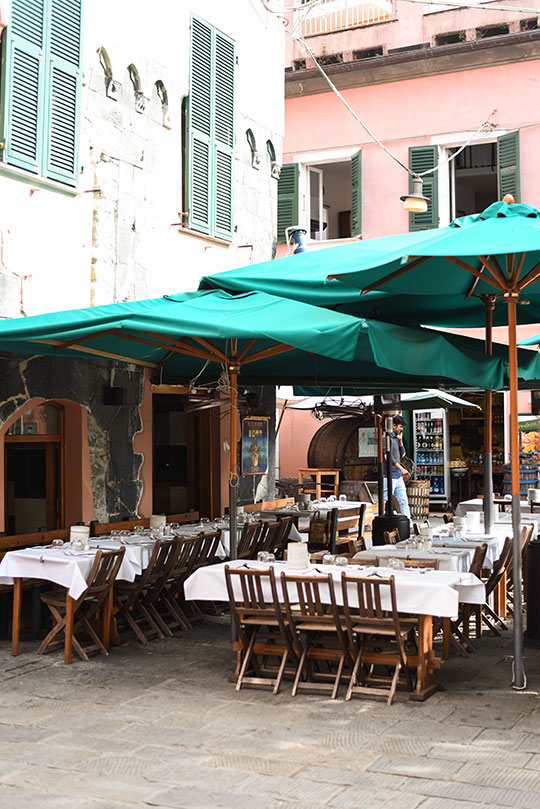 STAY
I guess really you could stay anywhere close to the beach here and feel somewhat smug. We stayed up the hill though, at the gorgeous boutique B&B Il Parco with it's stunning terraced gardens and sundeck, you eat breakfast overlooking the bay and can take a dip in the pool. The rooms all have that view too… The Cinque Terre is busy, and I mean we were here off season the first week in October, but there were still a lot of tourists so being able to escape up the hill has its benefits for sure and there is a free shuttle timetable day and night if you want to avoid the climb (ten minutes down was absolutely fine but I'm not sure coming back up would have felt so easy). As I mentioned earlier though, really you could be quite happy staying in Sestri Levante and travelling here on the train and avoiding the roads that have your heart in your mouth…
VERNAZZA
If you're going to walk any part of the Cinque Terre trail make it from Monterosso to Vernazza. It's not an easy stroll, there are steps guys, like lots and lots of steps, and no bathroom breaks or coffee stops (unless you brought your own) for an hour and a half but you just gotta do it. Trust me. Because when you round that final corner, and look down onto Vernazza, it truly takes your breath away.
Buy the pass which lets you walk and take the train as many times as you want in the day and you can basically conquer the whole thing in a day. Even with the walk.
Descending into Vernazza is so beautiful and you'll probably pass a number of hole in the wall places selling fritto misto (which we opted for) and focaccia. Take them to the harbour and sit on the wall looking back at the village. This place is adorable and has a small but sweet square right in front of the water… Only two minutes walk to the train station and, skipping Corniglia (we'll be back for you), the next stop.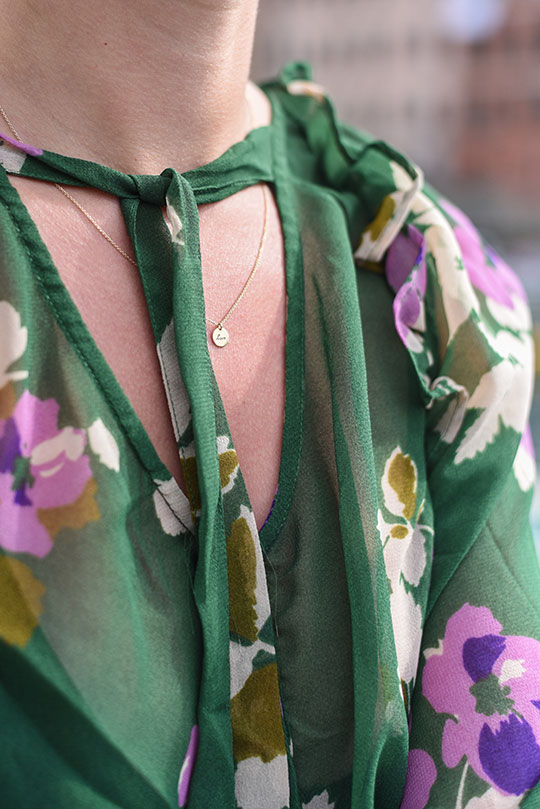 MANAROLA
My favourite of the villages. Now, each village has her own virtues and each is as pretty as the next but what makes Manarola different is Nessun Dorma and specifically the view. From this wine and tapas bar you can sit under umbrellas looking down at the mosaic of pastel perfect houses clambering up the cliffs, watch the boats come and go and order the freshest bruschetta, honestly, a few euros for six slices – insane. The teeny tiny centre of Manarola is set away from the water but you're coming here to sit at Nessun Dorma, trust me. Even in the rain it was just one of those moments I'll treasure forever.
RIOMAGGIORE
Maybe it was because we arrived at the end of the day when the tourists had moved on, and maybe it was because the rain stopped and the clouds cleared, but Riomaggiore was just the most romantic of the lot for me. It is absolutely totey and leads down to the water surrounded by huge boulders in the bay which, after a drink at the hilltop bar, we took our front row seats on for the most gorgeous sunset – reds and pinks dipping behind the crooked coastline and those precarious russet homes leaning over the water's edge…
The Cinque Terre has been on my travel bucket list for years and I loved every moment of this trip. Check out the travel guides for the rest of the trip including Sestri Levante and the Portofino day trip and remember this was just four days and a cheap flight away…
SHOP THE POST