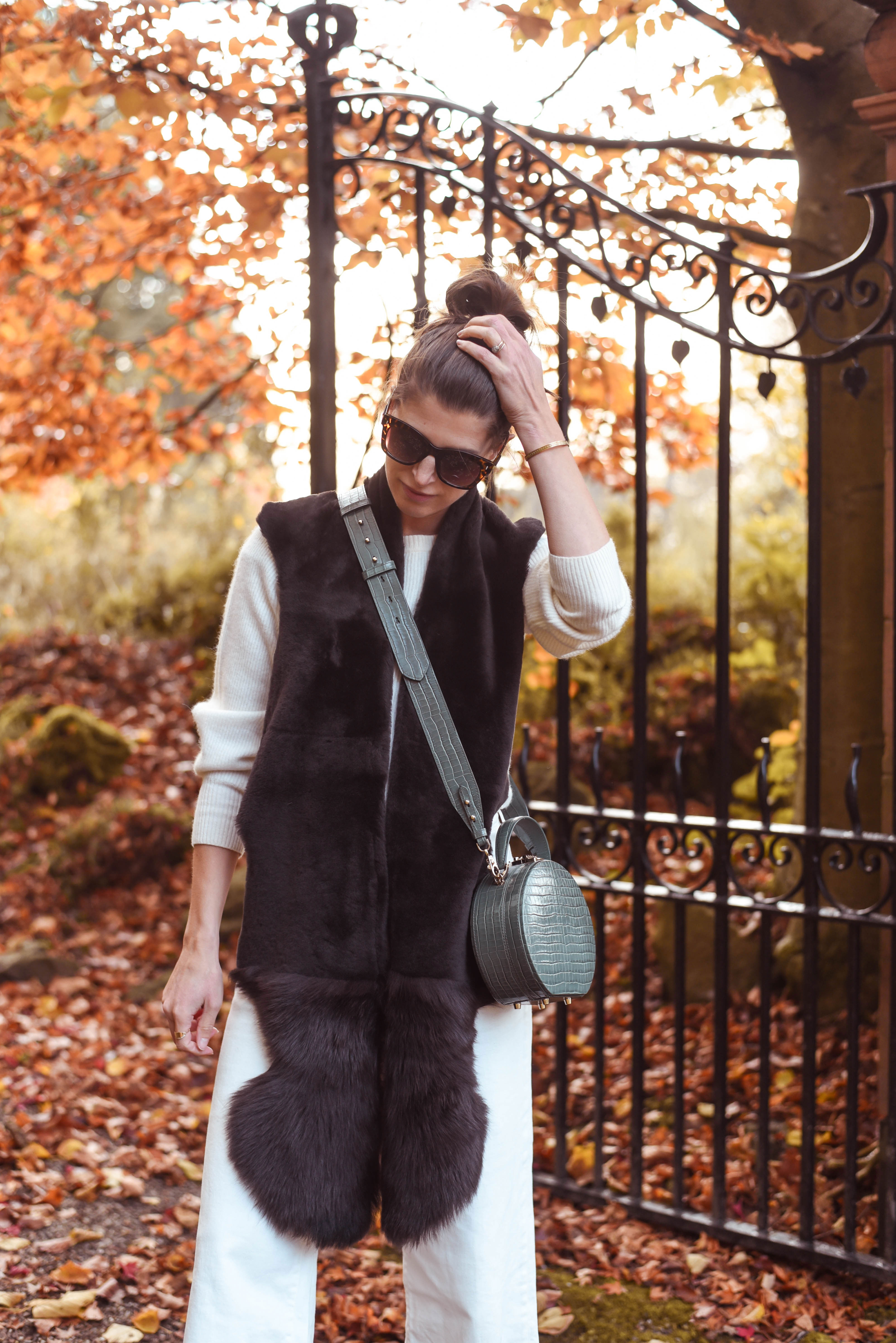 November? Really? Did I not just have a summer baby?! Well, Scotland can hide it no more, winter is coming. It is getting COLD. And it is officially scarf weather.
And honestly I do not mind so much since this absolute beauty from Gushlow and Cole arrived and made my day – such a beautiful gift. Their pieces are not cheap but if you are in the market for shearling then you could not do any better to be honest – all their skins are by products of the food industry, 100% biodegradable and completely hand made in England. Plus they are super soft and the quality is perfection.
The bonus of a statement scarf is that the rest of your look can be super simple and the scarf just makes it you know?
In other news, the husband works from home most Fridays now which is in equal parts excellent and irritating… on the one hand he is here to help with the kidlets until 9am and then again right from 5pm with the option of a nice lunch date in the middle but, on the other hand, it has taken me all day to write this post because he is either yammering away on work calls or blasting his Elton John record from the front room and I need absolute silence to string two words together. Like I used to sit in the hall at Bluebellgray when I had to do any proper writing just so I could get sh*t done and, now that I work at home, I kinda got used to the peace and quiet and my darling husband is screwing with the delicate equilibrium of my working from home environment. Any else relate?
*Denotes affiliate links
OUTFIT DETAILS
scarf – Gushlow & Cole* (gift)
knit – Finnieston (gift)
jeans – H&M
boots – Ariat (gift)
Steve Madden sunglasses – TK Maxx
hat box bag – Aspinal of London* (gift)