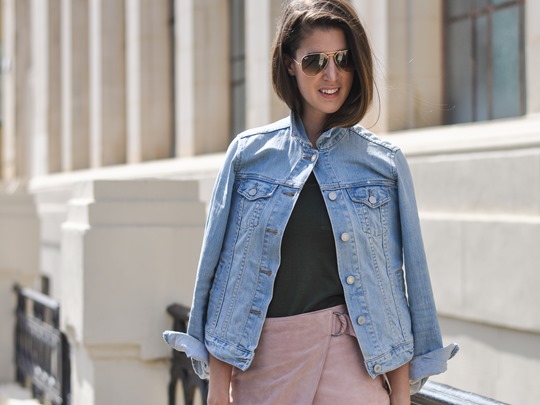 When you throw your denim jacket over your shoulders and it slips off one time too many… that's when you button that top little guy through and what do you know, hey presto, we have a cape people. No sewing, no cutting, no gluing – the easiest DIY restyle in history.
Added the suede skirt of the moment (long striders beware of unexpected flashing) and these little studded booties (currently making a reappearance in the Reiss clearance, hurrah).
Go forth, create capes and call yourself a DIY blogger. I won't tell anyone.
…
jacket – Gap :: tee – Asos
suede skirt – Asos (ON SALE!)
boot – Reiss (ON SALE!)
Ray Ban aviators – SmartBuyGlasses
coat – Infindigo