Forever in pursuit of the white stuff – snow or sand, both fill me with a sense of calm and happiness. You know I love my Scottish beaches but when £300 return flights to Barbados popped up on my radar, the lure of hot, white sand in December was strong… and we were there.
So today, a last minute holiday look; no brainer, sunshine style ordered in a hurry on overnight delivery from Zalando. Had to be some crochet lace and billowy sleeves and that light, light fabric that the ocean breeze just sails through and the Rebecca Minkoff bag because, ya know, tassels…
We travelled round the island a bit, staying 3 different place and taking a couple of trips too, more on that later… this was honestly one of the best trips of my life and it was so perfect to be able to enjoy it with the husband (seems we've been travelling so much this year and yet rarely together).
…
Denim & Supply top – Zalando :: short – Gap
Rebecca Minkoff bag – Zalando (ON SALE!)
glasses – Barbados :: necklace – Feather & Stone
bracelets – Dower & Hall, Feather & Stone, Harry Rocks, Accessorize
tattoo – Bohemian Jewellery Tattoos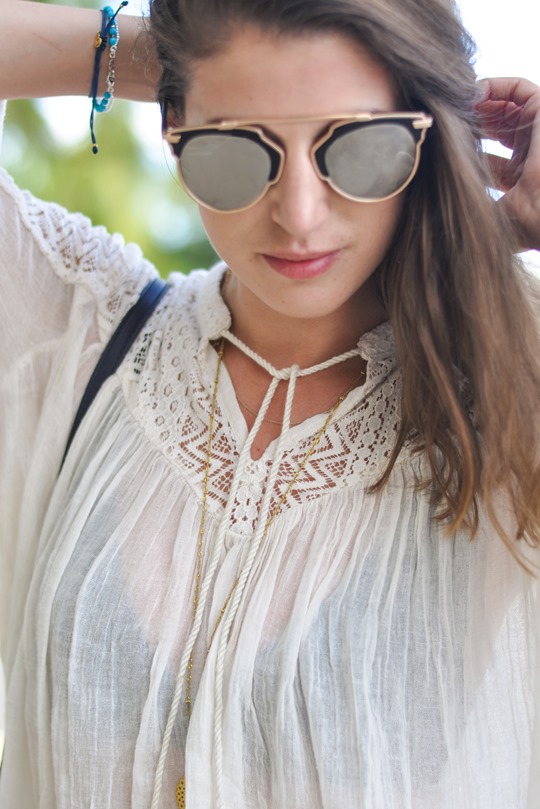 This post is sponsored by Zalando. I hope you enjoy reading it as much as I did creating it. Thanks for your support.