One night in the Bordeaux countryside. And if I could have stretched that one night into a week I would have believe me, but that one night alone at Les Sources de Caudalie was pure bliss… We flew from Edinburgh to Bordeaux direct and hired a tiny car to nip around. After two nights south in Biarritz we were back in wine country, just half an hour from the airport, in heaven.
Driving up the vine lined road, the sun was setting behind Chateau Smith Haut Lafitte, the neighbouring winery, and the birds were singing. Honestly, taking in every detail from start to finish, you literally could not make this place up. Our room was on stilts over the lake and from our private terrace we watched the last pink glow of sun disappear over the water as we sipped red wine and ate canneles. And there were bike rides through the vineyards and late night games of billiards in the games room and the most delicious meal at La Table Du Lavoir and strolls around the vegetable garden and the best breakfast tray I've really ever seen and dips in the most idyllic of pools.
If you dream a French countryside dream, this is it…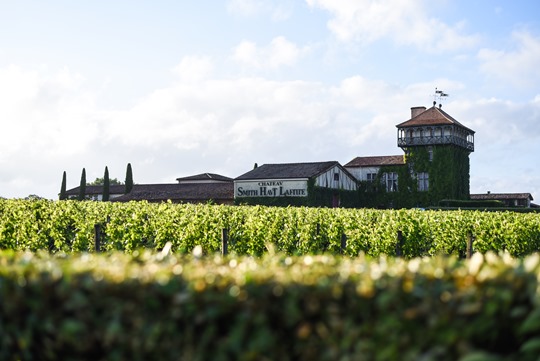 With thanks to Les Sources de Caudalie for the most magical stay.