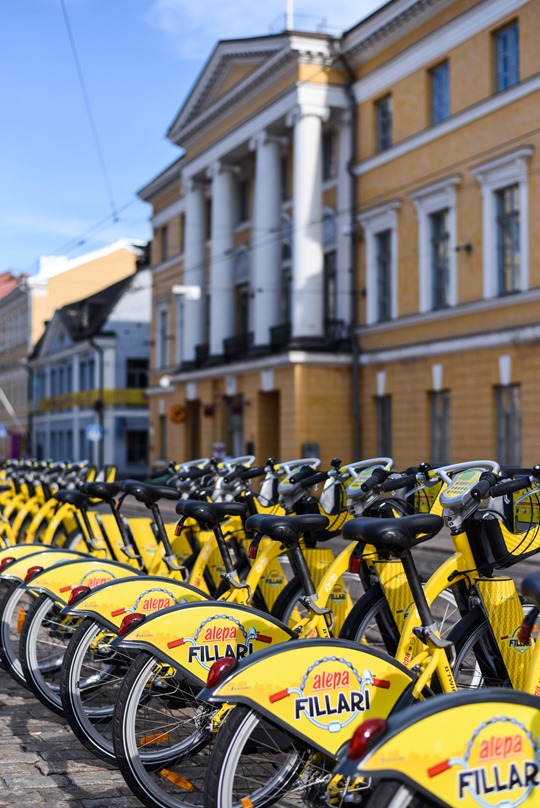 To be completely honest Helsinki wasn't somewhere that was on my bucket list and probably not somewhere I'd ever really considered as a destination until I had the chance to go there. Even when I was taking the short flight from Edinburgh to Helsinki with Finnair, I wasn't really sure what was in store. But in fact what awaited was the most romantic, beautiful collage of a city – on the one hand rainbow Scandi streets lined with bicycles and trams trundling past, and on the other hand these giant, eastern influenced, architectural beauties looming up into the sky and taking your breath away…

My first two hours were spent solo, wandering the main square and parkway, soaking up music from an al fresco stage and window shopping Scandi design. Luckily there was a lot to see in the two block radius from my Hotel Haven…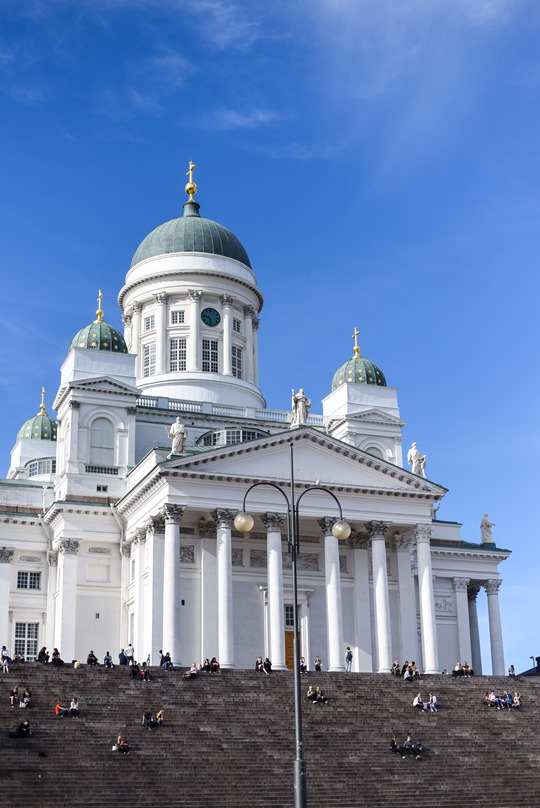 That evening I met with some of my fellow travellers and we were invited to The Savoy for dinner on the eighth floor with Finnair overlooking the city and the sunset. The food was incredible and the views were ah-mazing…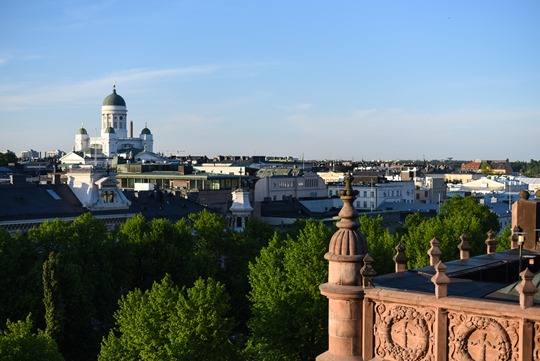 Next up a trip to the Finnish design house Marimekko for a tour of the print studio, lunch and a special presentation of the AW16 collection – so much love for that khaki pink combo…
That evening was all about Match Made In Hel (which you can see more of in this post) followed by an after-party at Holiday bar, again the most beautiful setting. One thing worth saying about Helsinki is that in summer, although the sun sets, it's never really dark – in fact it kinda feels like dusk all night long – so when you have an after-party it never really feels that late… even at 4.30am…
And finally one last stop, at Löyly, a new design sauna which had just opened the day before we arrived and I found on Instagram (gotta love social media for finding these kinda places). It didn't disappoint and was an Instagrammers dream with that all wooden, angled facade and perfectly dark, Scandi interior design. Glass fronted saunas overlooking the bay and steps right into the sea for you post sweat plunge… and I fell in love with Helsinki a little more. Thanks to Finnair for such an incredible trip.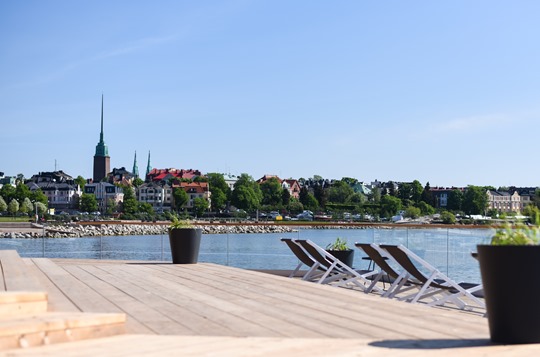 Outfit photos by Freya.
With thanks to Finnair for introducing me to beautiful Helsinki.