Hope you all had a wonderful weekend! I'm so excited to share this post with you – we had a lot of fun shooting these pics to create something a little extra special to showcase these sparkling Links of London Sweetie bracelets. We took a peek in the dressing room and I found a new purpose for my Killner jars – don't they look pretty filled with flowers and surrounded by diamonds? My favourite things together!
Sweetie bracelets are so iconic and now it's Time to Sparkle! Launching today in the Glasgow, Princes Square and Edinburgh, Multrees Walk stores is an exclusive Sweetie customisation event #LINKSSPARKLE – until the 19th Oct you can pop in store and have your Sweetie bracelet treated to a complimentary re-string and clean and you have to check out the gorgeous new diamond roundels which are available in different metals and colours (hello black diamonds!). If you pop in this Saturday, 27th Sept between 2- 6pm, there will be Sweetie cocktails doing the rounds too. Don't mind if I do!
So tell me, do you have a Sweetie bracelet and are you tempted to add some sparkle? The sparkling evil eye, my fav, is watching and wants to know…
…
coat – Asos (ON SALE!) :: lace cami – H&M
jean – Gap :: heel – Ulanka :: clutch – Gap
sweetie bracelets – Links of London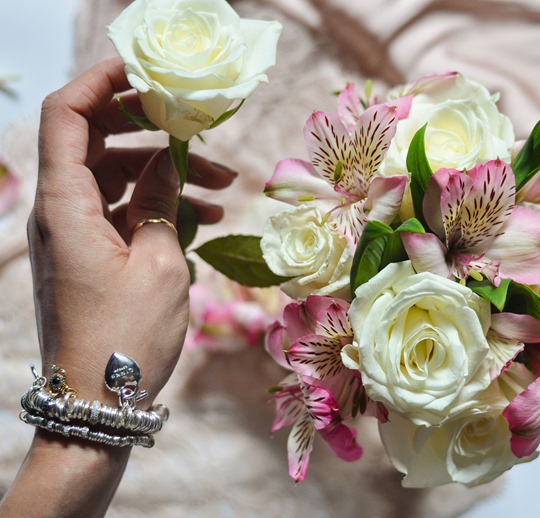 This post in created in collaboration with Links of London. Thank you for supporting the posts which keep Thankfifi's doors open.