Spent my Sunday morning lounging and lazing with coffee (the best way!) and discovering The Rebel Journey, leafing through this gorgeous coffee table book and watching this short video snapshot which I had the honour of collaborating on!
The project explores the world of yesterday and today's nonconformists: creative free spirits that, thanks to their strength, their long view in terms of ideas and visions, and their commitment, become exceptional exponents of the rebel culture. I was rather delighted to be partnered with with Nick Fouquet and, well, I found out a little bit about Nick and I fell in love – you know I love a good hat and Nick is, in a nutshell, making hat making hot – 'Go out, open your eyes, see different things, get out of your comfort zone. That's what makes a person grow. It's all part of living.'
…
riva diamond hoop ring – Monica Vinader
thin gold rings – Peggy Li
Molly bra & Molly brief – Agent Provocateur
robe – Beautiful Bottoms
The Rebel Journey book – Hogan Rebel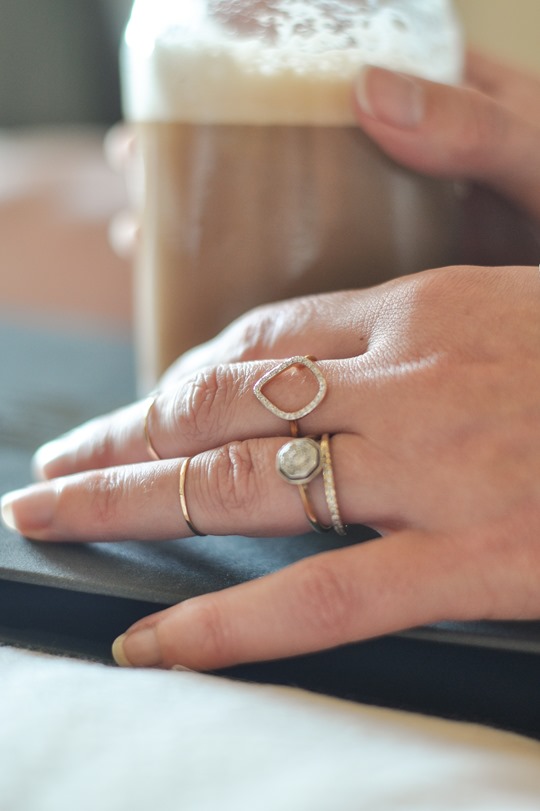 This post is created in collaboration with Hogan Rebel. Thank you for supporting the posts which keep Thankfifi's doors open.