Recently I was treated to a trip to the new Cath Kidston Edinburgh store at 99 Princes Street to finish off my festive shopping – first year in our new home and I am literally obsessed with Christmas so sorry (not sorry) that I am all about the sparkles and the pressies right now. We took Cath Kidston floral taxis to the store (spy one around Edinburgh by the 20th and share a pic on Instagram or Twitter with #99PrincesStreet to be in with the chance of a £500 shopping spree – bummer but I think I'm exempt… this one's all yours) and were let loose like kids in a candy store…
I would say that I didn't know where to begin BUT I gotta confess I am a typical mum – drawn straight to Cath Kids. The crochet guinea pig was the first thing in the basket because a) it's a guinea pig wearing a party hat and b) I just love anything crochet (further evidenced by the crochet Christmas tree tea cosy, yeah, I went there too).
I challenge anyone faced with a wall of alphabet mugs not to begin a mental journey through their Christmas shopping list, singling out anyone remotely awkward and finding their letter on a mug – the easiest gift that is still completely personal – winning. But my top, top pick had to be the Button Spot nostalgic game boxes; I went for the charades box which will be bestowed upon my secret santa and, with any luck, opened on the night for a quick round.
But what's Christmas shopping without a little treat for oneself? This twinkle jumper is literally the sweetest thing. Who can resist a touch of sparkle at this time of year? And I snaffled the foldaway weekend bag because I had hand luggage on my mind and with just 10kg allowance this little guy provided maximum space with minimum weight for our little winter sun escape last week.
And now back home the floors have been sanded and the log store stacked up and I am feeling slightly smug that the shopping list has been all ticked off. So that just leaves this weekend's plan – the tree…
…
twinkle jumper | button spot foldaway overnight bag
pets party crochet guinea pig | construction site smock
nursery dining set | guards skipping rope
alphabet mugs | crochet christmas tree tea cosy
earl grey candle | charades box

all Cath Kidston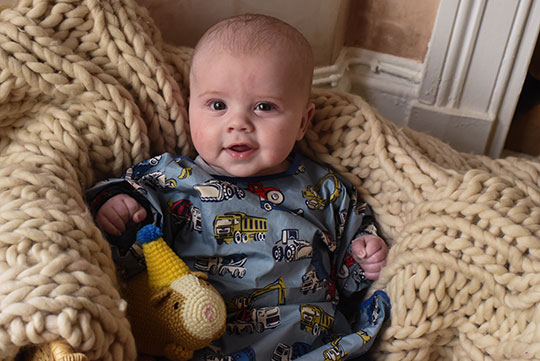 With thanks to Cath Kidston for supporting this post – if you hop on over to my Facebook page you can sneak a peek inside the gorgeous new Edinburgh store too.