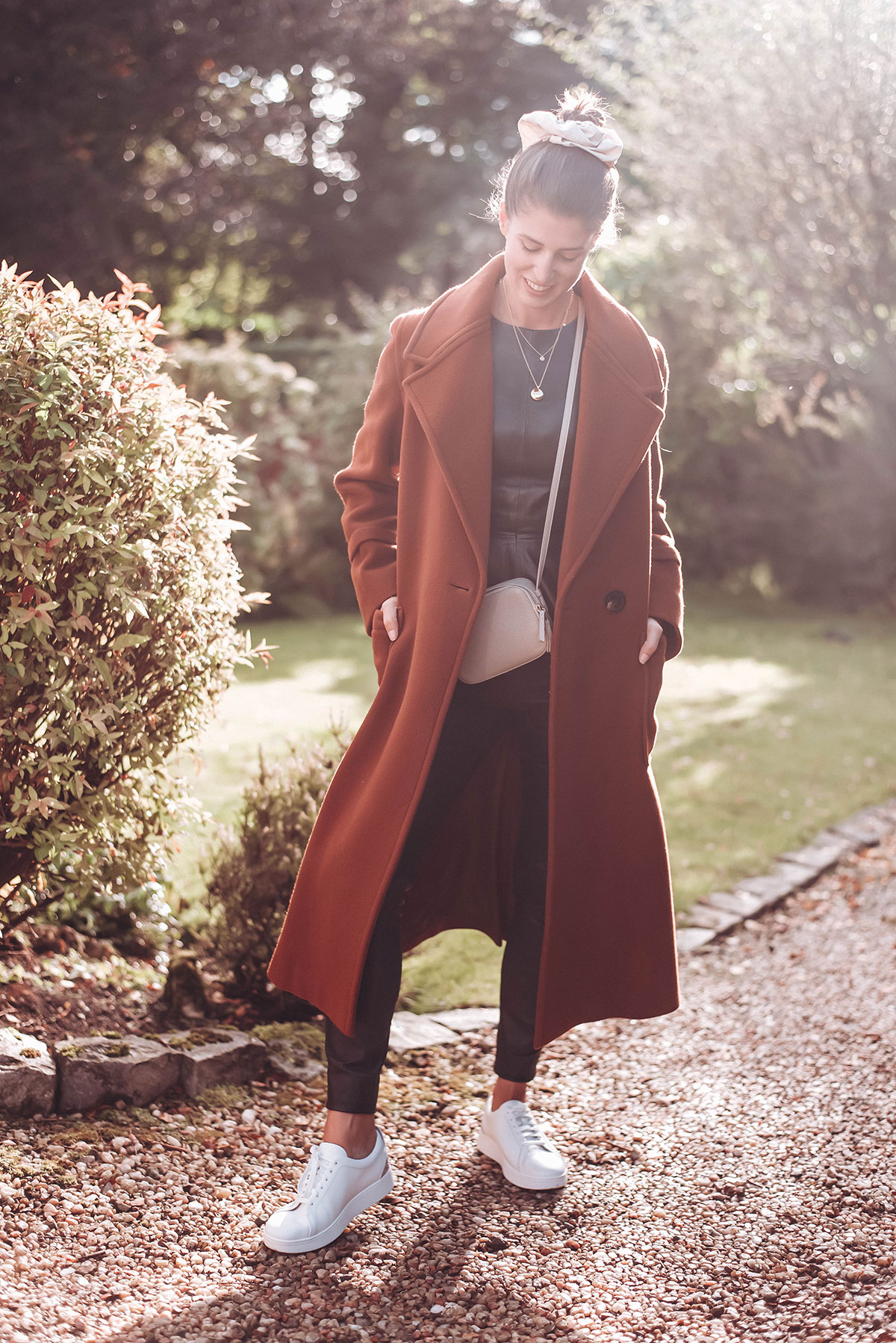 Paid partnership with Fitflop
My days are so fluid right now – it is almost as if, in spite of the relatively small framework which restrictions allows, I am ALL over the place. I change multiple times a day and attempt to block segments for different activities. I am on the go a lot and for that very reason I am delighted to be able to partner with Fitflop again (let's be honest – I never stopped wearing them anyway).
So I thought it would be fun to invite you on a little journey – a day in my shoes if you will… And I challenged myself to work with the same basic outfit for each iteration. (I omitted the morning workout because that, in head to toe leather, would not be pretty). Off we go…
THE NURSERY RUN
We are so, so lucky that Hunter's nursery is just around the corner and we can easily walk. I have been wearing the Rally sneakers for years – a great pair of trainers almost makes you feel barefoot – and Rally hit that mark. They look great and the comfort is next level. Win win. Often 'fashion' trainers are just that but these babies sport all the usual Fitflop tech, diffusing underfoot pressure, absorbing and aligning force and giving you a little bit of lightweight bounce. I have turned so many of my family and friends onto these and for good reason. Add a little crossbody bag for essentials and throw on a great coat and you have yourself a simple look that could easily take you through the whole day but, honestly, I cannot bring myself to subject perfect, white sneakers to a mucky, October dog walk…
THE DOG WALK
Raincoat and wellies. Nothing else for it. With two dogs in tow I have amassed an arsenal of dog walking footwear over the years but, really, the classic wellington is the fail safe. He will see you through all manner of Scottish weather and you can hose him clean.
I have one question for you – have you ever tried a welly that is truly comfortable? Well, let me introduce the Fitflop Wonderwelly. They say it is the world's comfiest welly… a big claim… but I agree; I mean, not only is it contoured, it actually has high-rebound, micro 'springboards' in the sole. Yeah, in a welly.
THE PHOTOSHOOT
I tend to find myself with this window in the afternoon – a few hours just for me. I can do what I want, wear what I want… it is also the only opportunity I get to catch up on work. So I work. If I am not glued to the laptop, I am creating content which is truly the part of my job I love above all else; styling outfits, reshuffling interiors and composing shots.
I adore this gargantuan hedge, just one street away, because the light hits the sweet spot just towards the end of the working day (when my photographer also serendipitously becomes available) and that wall of leaves, ever changing with the seasons, lights up.
Perhaps these Skandi boots need no introduction because, if you follow my stories Instagram, they have been featured many a time on our hikes round the loch but I wanted to pair them up with this dress – try out that trend I suppose – and, I have to say, I am into it. Does anyone even wear heels anymore? I. Do. Not. (*Mentally apologises to the shelves of retired heels in my wardrobe*). Understandably they are pretty much sold out already but the Knot ankle boot is another favourite of mine if the chunky ankle boot is something you are into too…
THE WIND DOWN
Ah, the wind down. That glorious time of the day when the myriad of jobs is complete and it is time to put my feet up. I suppose one silver lining of 2020 is that we took some time to work on our outdoor space and perhaps that is just as well because, no doubt, we will be spending a lot of time out there huddled around that fire pit with friends and family over the coming months.
I tend to grab all the knitted layers I can carry and set myself up with some marshmallows. I ditch the socks for the full on 'snug' factor of the Elin boot's shearling lining. You know I am a tan fan but the black version are pretty amazing too… dreams for your feet. Cuddle up, breathe deep, toast those mallows and relax.
This post contains affiliate links and gifts