There's really no denying that the weather this past ten days has been special. Special in the Scottish kind of way where it sleets sideways for days on end and your windows rattle all night long. To say it's been a slight issue with blog photos would be unfair. It's been impossible.
So Iet's have brunch in Melbourne okay? I never really did a big ol' round up post of this trip and, yep it was over a month ago, but indulge me. Because one of the amazing things about blogging is that, when I'm old and wrinkly, I'll be able to look back at that time we flew to the other side of the world and spent time with friends that meant so much to me my eyes fill up just typing it. Big smooshy love to those guys (who are probably on the beach right now).
But you know, not to forget my roots, there's a bit of fashion too…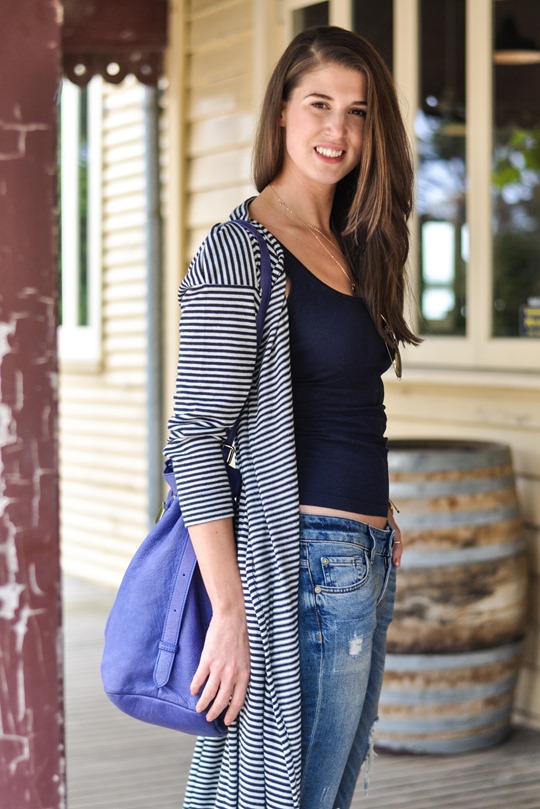 The coffee. Like drinking velvet and your mouth curls up into a sleepy morning smile because Australian coffee is just that darn good. And then you remember that coffee at home is ruined forever. Suffice to say that Megabucks failed in Australia because they thought it sucked. Just have a look down there… you want to pick him up don't you? Me too. Just a 24 hour flight between me and that cup of love…

And then there were the brunches. Melbourne is all about the brunches and, as chance would have it, I too am all about the brunches. Where can you order mushroom toast and the mushroom is as big as you toast? Merricks General Store. That was the very first morning of our trip after touching down at 7pm the night before. That was the medicine. That and friends.x
But because I really just can't stop there let's have a mini round up of the rest of the trip with some shots courtesy of my good friend Instagram. Toes in the sand on the Mornington Peninsula and look, the husband was on this trip too! Hi there. Couldn't have spent those days with anyone better (that would take all my photos. Every day. On a holiday). He rocks.
And the night at Polperro winery – one of my favourite places on the planet. Some places I visit and even though they're incredible I think 'I've been here now and this was awesome – I have my memories and next time I want to see somewhere new'. Not this place. We'll be back.
And then Melbourne herself – for surely she is a lady. Full of culture and smiles and sunshine (and rain, but shhh we don't advertise that) and great food and art and fashion I can't afford on UK wages and trams and pour over coffees and roof top bars and streets full of graffiti and, most of all, friends. Good times. In fact no, the best times.
Have a great weekend everyone and thanks for indulging me.x