By now you well know that France has a special place in our hearts and this trip is one full of memories I will cherish forever. After an exhaustive (or perhaps just exhausting) search by myself and my mum on Airbnb for the perfect home from home, we finally settled upon the town of La Ciotat. And what began as an uncertain first look quickly blossomed into a full on love affair for this corner of true France. La Ciotat is one of those places that wins you over with its charm but it has to be discovered – it is traditionally an industrial port and it is worth remembering that when you arrive and are faced with just that – one end of the town, just past the pretty harbour, houses cranes and shipbuilding. But dig a little deeper and there is an old town to be sought out, frozen in time with its narrow pastel alleys, an idyllic promenade lined with pines and some of the best beaches in the area and all within striking distance of the numerous local villages perfect for day trips.
Scroll down for tips on where to stay, eat and what to do…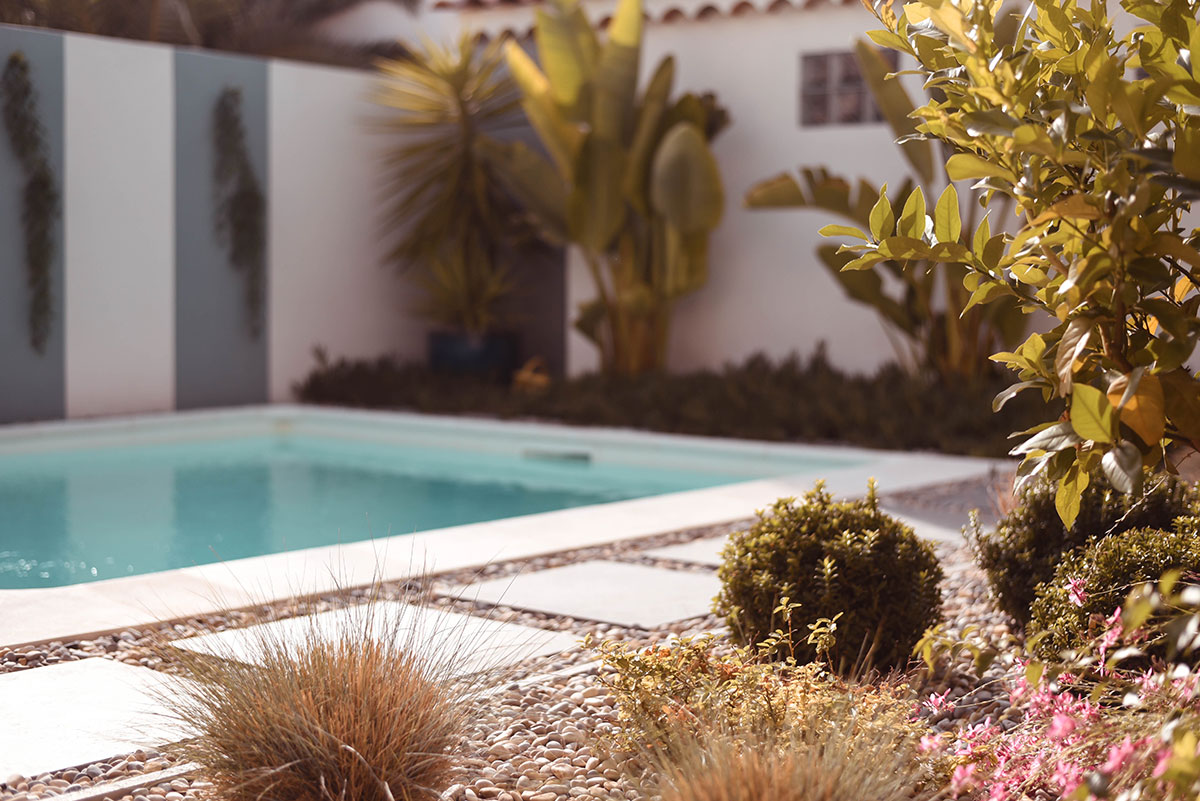 STAY
We lucked out with our Airbnb (which appears to be offline or all booked up right now – sob) which was compact but with beautifully landscaped gardens complete with outdoor dining, grill, banana palms and canopy. We spent all our mealtimes in that space and it was just divine. We were eaten alive by mosquitos which were apparently worse than ever last summer (and particularly enjoy alcohol infused blood, ahem… that could be the reason the baby had one bite the entire trip whilst the rest of us clocked triple digits amongst us), we lounged by the pool and strolled along the front which was literally a few steps away. Whilst there were many more lavish and spacious offerings, the location, right on the front and within an easy walk of all the amenities, was unbeatable and I always think for a smaller group, location really is key.
EAT
Whilst the lavender ice cream remained elusive the food was absolutely a highlight of this trip. We spent slow mornings wandering the old town market (Tuesday and Sunday mornings all year long) and stocking up on fresh fruit (oh boy, the figs), cheeses, hams and baguettes. And we ate at home a lot – as we were here for twelve days it was a great option and it is hard to beat eating by your own pool, especially when you have a baby in tow.
But we ate out plenty too and definitely had some favourites. Generally speaking the restaurants in La Ciotat are affordable, especially in comparison to the tourist spots dotted along the Côte d'Azur, and not too flashy. And there are plenty to choose from. For lunches and dinners our favourite spot was on the very easterly point of the bay, Le Nautique, and was equally delightful inside with its sailing theme as it was outside under the canopy of pine branches and strings of festoon lights. The food was typical of the coast with fresh seafood and excellent wine – aka the perfect combination.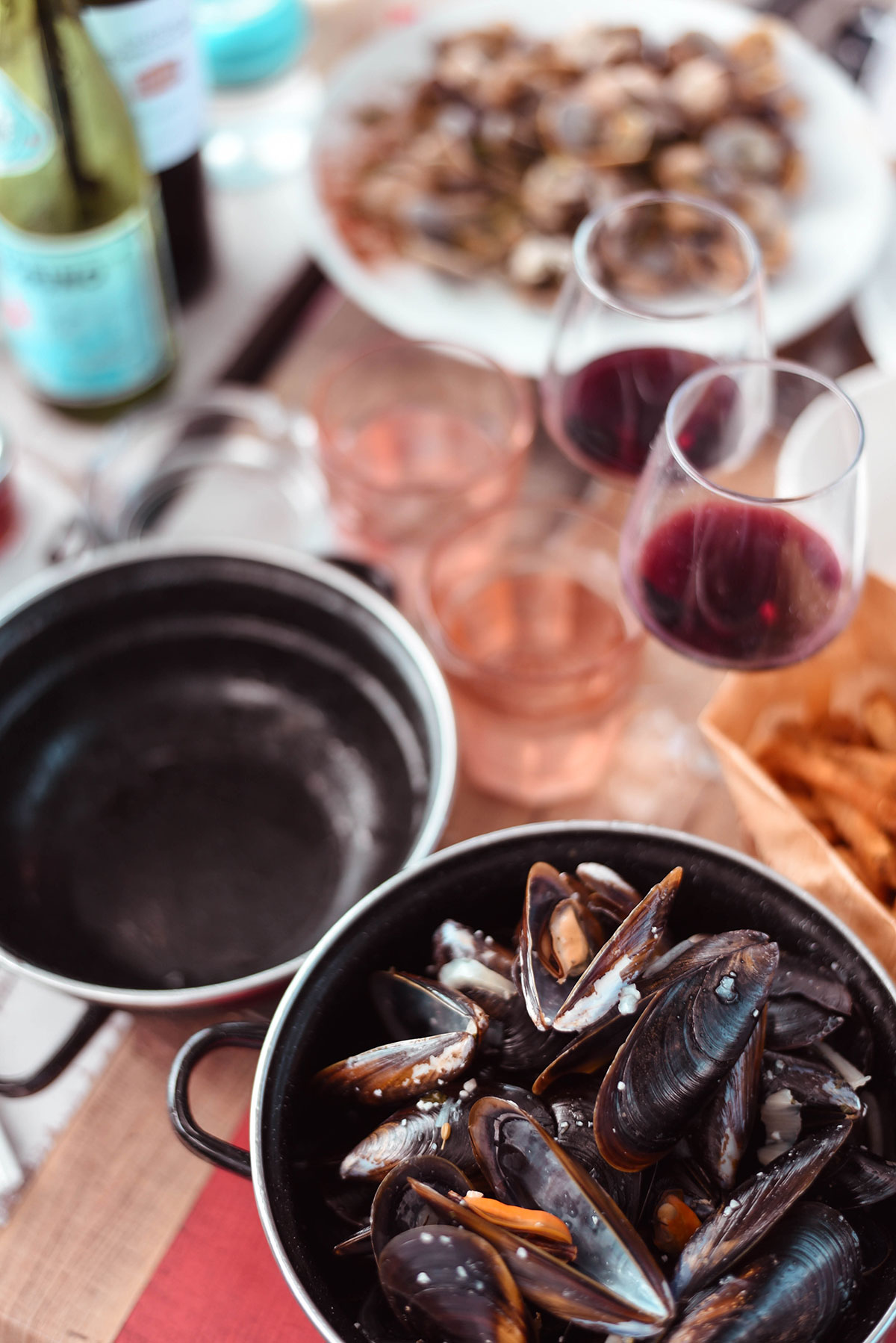 Place Sadi Carnot is the spot for your daily coffee – a sleepy little square in the old town complete with traditional fountain, surrounded by the most beautiful buildings and just stuffed with cafes and restaurants – none touristy and all perfectly informal in atmosphere. For coffee we usually opted for Des Cotés Cafés with its red umbrellas and for lunch the pasta and pizza at Comme en Italie was truly delicious. It is easy to see why stopping here became our daily ritual…
Of an evening one of the loveliest places you can stop for an aperitif is La Farandole – the last of a row of bars and restaurants that line the promenade, this place with its wooden decking and small collection of wicker armchairs offers the perfect combination of watching the world go by on one side whilst watching the sun set over the water and the town on the other. Will they smirk when you order a pina colada? Perhaps a little but this place is French, for the locals and in fact they do a wonderful pina colada complete with fruit garnish to keep your one year old occupied…
And finally, on the food front, it would be remiss of me to omit Les Roches Blanches. Whilst this is a short drive away in Cassis, it was some of the best food of our entire trip and the view across the bay to this picture perfect village is unrivalled. They were happy to make me a special spaghetti vongole sans ail (without garlic) and promised the wasps 'don't bite'. But the views… oh those views. Although this is on the pricier side, considering the standard of the hotel I do not think it was too steep – I never grudge paying when it is worth it. And this is.
DO
Well where do I even begin with what to do? There are so many options in and around La Ciotat that you really are spoilt.
Hire a car and get some day trips in – this is truly such a stunning area to explore:
But closer to home I can assure you, you will not be stuck:
Walk the pine tree lined promenade from end to end and watch the local playing pétanque in its birthplace
Wander the delightful old town and pause for a coffee in Place Sadi Carnot
Stock up on fresh produce at the market (Tuesdays and Sundays)
Visit the Botanical Gardens and book a table in the secluded cove at Restaurant Le Mugel
We would have loved to take a boat tour of les calanques but the protective mother in me just felt it would not be the right choice for a one year old…
Order an ice cream sundae at Cafe D'Horloge, a cafe in the old town dating back more than a century
Visit the beach, some of the best of the Côte d'Azur, with imported white sands and shallow sheltered bays perfect for children and SUP (paddle boarding)
La Ciotat is a grower; a town which at first seems a curious melange of industrial and vintage but is in fact stuffed with pretty corners just begging to be discovered. It is a place which will forever have a special spot in my heart and I would love to return (in fact they have plans to pedestrianise the old port soon which could just make it even better) in a few years and sail those beautiful calanques – in my mind it is the perfect untouristy place to base your Côte d'Azur holiday.